About Us
FNigerian Village Empowerment is a non-profit 501(c)3 organization founded in 2019 with the mission of providing assistance to Alumaku, a small village of approximately 4000 people, in southern Nigeria. Over time as the organization grows we hope to expand our list of projects and expand geographically area covered.
Alumaku was chosen because NVE has direct ties and contacts to this village through one of its board members, who grew up in this village, and through whose vision NVE has come into existence.
Listed below is NVE's Board of Directors and an
accompanying brief bio for each.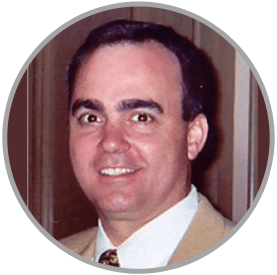 Guido Fetta
Cannae, President, Founder & CEO
Guido has a B.S. in Chemical Engineering from Virginia Polytechnic Institute and State University. He brings a vast array of talent spanning a 25-year career in the technology and engineering sectors.
Guido has exercised leadership roles in business and technology programs with particular emphasis on the research, planning, design, sales, and management of technology solutions in the U.S. marketplace. He is the president, founder, and CEO of Cannae Inc., a PA-based aerospace technology company.
Guido has also held corporate positions in sales, marketing, business development and technology commercialization fostering his ability to lead development teams and programs. He is currently co-owner of a private water-purification company.
Additionally, Guido is a volunteer and humanitarian. He is a 4th Degree Knight of Columbus and a long-standing member of his parish lay organization, Oblates of St. Jude. Guido also volunteers as a tutor and gives educational presentations for youth and adults in math, astronomy, geology, and physics. He enjoys volunteering his time and expertise in several non-profit organizations and has been a board member for Rachel's Vineyard Ministries for 20 years.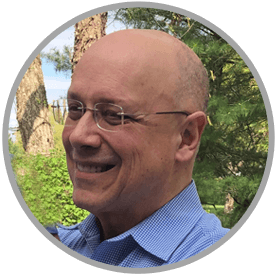 Jeffrey M. Medaglio ESQ, LLM, CPA
Jeffrey has been serving Bucks and Montgomery County residents and businesses for over 35 years. Prior to starting his own practice in 2000 he worked for several accounting firms in a variety of roles such as Auditor and Tax Manager. He spent 9 years at Independence Bancorp, Inc. serving as the Vice President of Taxation before leaving to fulfill his dream of starting his own company.
Part of the dream, was to provide a comfortable setting in a home office, giving our clients a sense of trust and relaxation. His tax practice specializes in tax preparation and accounting services for individuals, S-Corporations, Corporations, Partnerships, Trusts and Non-Profits. Jeffrey has worked with his wife, Donna since 2006. Donna received her Bachelor of Arts in Economics and since then has become a certified tax preparer.
Jeffrey is a Pittsburgh native, Steelers fan and proud Villanova alumni where he not only received his Bachelor of Science in Accounting, but also his Juris Doctor of Law and finally his Masters in Taxation. Jeffrey is an active member of Our Lady of Mount Carmel Parish and founder of Bucks County Holiday Helpers, which provides holiday gifts to over 1,000 children annually since 1988.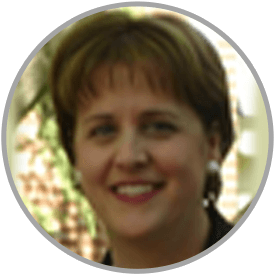 Susan Fetta
Susan is an experienced teacher, instructional designer, and training facilitator. Building on her background as an English teacher, she has worked in corporate training for many years – eventually establishing a consulting business that provides training to both for-profit and non-profit clients.
Susan specializes in 'soft-skills' training: leadership development, business writing, communication skills, presentation skills, etc. She is also experienced in trainer training, team dynamics, needs analysis, organizational development, and individual and team coaching. Her clients range from local businesses to large, global companies where she provides customized programs and services for various industries.
For 10 years, Susan served as a volunteer facilitator and team leader for Rachel's Vineyard Ministry offering post-abortion healing retreats worldwide. She also enjoys volunteering for fundraising events, conferences, and parish outreach efforts.
Susan has a BS in Education from Buffalo State College and an MA in Linguistics from the University of Buffalo, N.Y.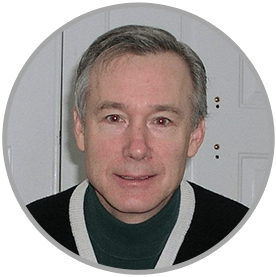 James Todd
James has a B.S. in Agriculture Science from the University of Nebraska. He was born and raised in Nebraska on a family farm and has significant agricultural experience with farming and livestock operations.
Over the past 40 years he has worked for a variety of companies both large and small including Fortune 500 and high tech venture capital funded companies. He also has significant entrepreneurial experience having worked for a small environmental testing company and most recently as a business owner of an ecommerce based software development company.
His background, skills and expertise include sales, marketing, technology licensing, business development, project management, and business management and operations with both ecommerce and bricks and mortar businesses.
James volunteers time as an usher, choir member and coordinator for special liturgical events. He also serves on the board of directors for the local housing association where he lives. Over the years he has also been actively involved in the Pro-life movement, founded a non-profit organization to battle Planned Parenthood funding in New Jersy, and founded a Catholic news aggregator website.
Contact Us
You may contact us in the following ways:
Nigerian Village Empowerment
10 Garden Path, Doylestown PA 18901
Email:

Phone: 267-621-0512