Fr. Pascal's End of Year Trip Update
December 2019 – January 2020
Fr. Pascal returned from Alamaku, Nigeria at the end of January, where he spent almost a month. We are pleased to announce that our non-profit, Nigerian Village Empowerment (NVE), is now actively funding projects.
During Fr. Pascal's trip NVE purchased motorcycles and initiated 8 motorcycle businesses in Alamaku. This was a microloan initiative and the village residents who were selected for this initiative are required to pay back 50% of the cost from the money they earn from their newly established businesses. Below you can see a picture of Fr. Pascal as he is about to bless the Motorcycles before they are put into service.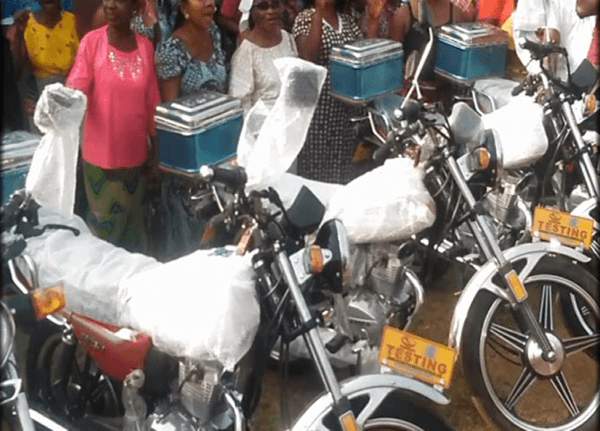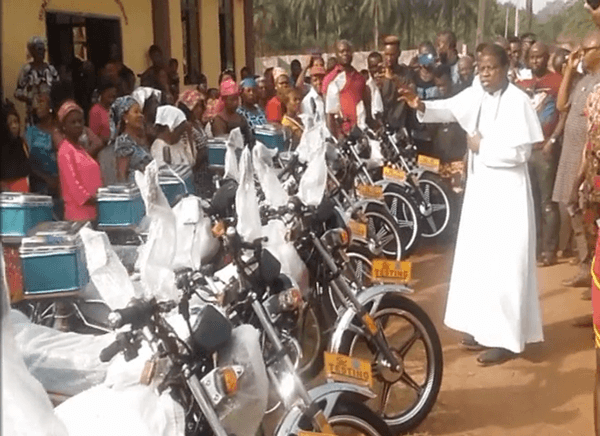 During Fr. Pascal's trip he also distributed school uniforms (t-shirts) to the local girls school. These were paid for by the generous donation of one of our Board members. Thank you Mariann.
Below is a picture of the students and staff in their new uniforms. Next to it is a copy of the thank you letter we received.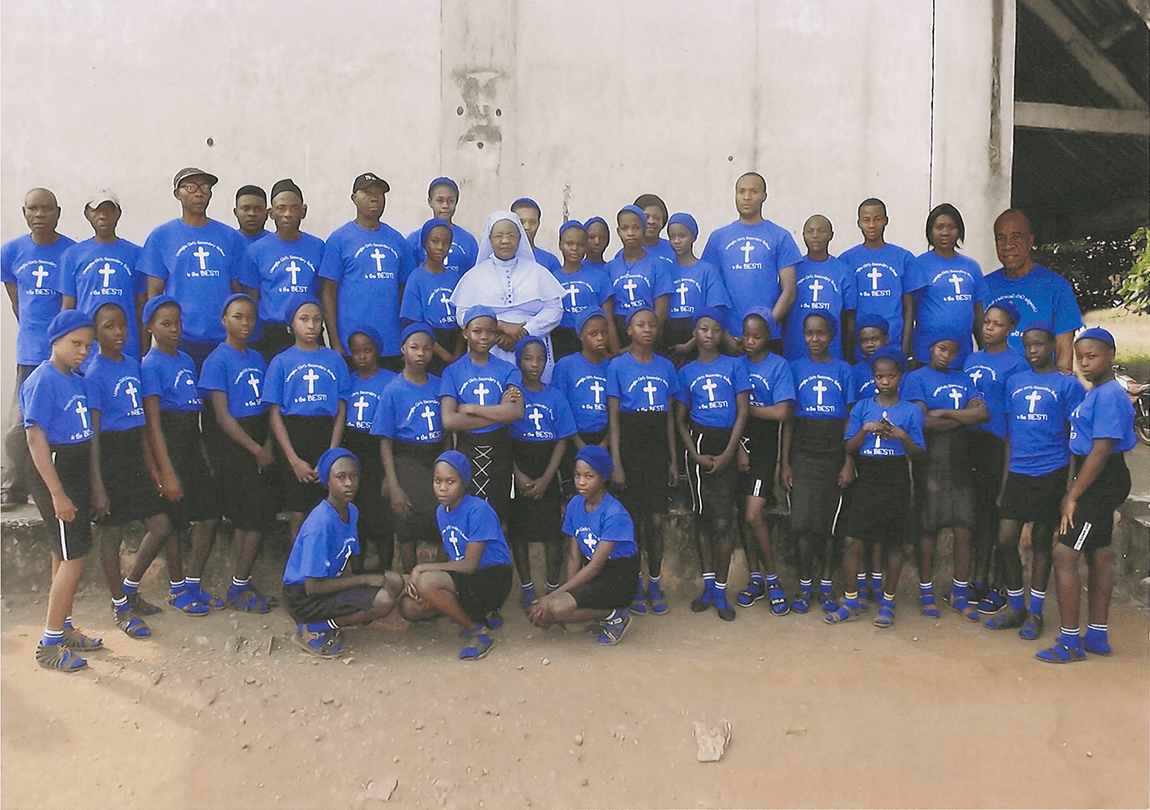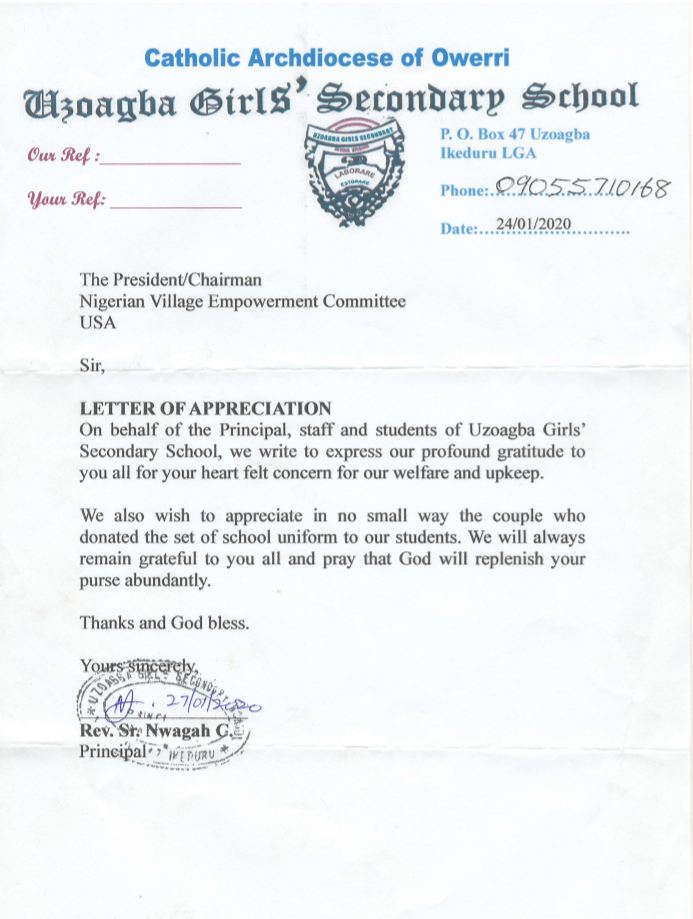 Road Project
Update 8/15/19
One of the major difficulties of establishing businesses in the Alumaku village are the poor conditions of roadways connecting this village, and surrounding villages, to the markets where goods can be sold. During the rainy season, roads in this area are nearly impassable and can take all day to simply get to the main marketplaces.
NVE has already provided the funds necessary to complete 2 miles of new roadway. Some of this work is pictured here on the website. Our goal is to provide the infrastructure required to allow for small businesses in Alumaku and the surrounding villages to thrive as goods produced can be sold in nearby markets to support families in these villages.
Each mile of roadway costs approximately $6000 and will last for at least 5 years. NVE plans to continue the infrastructure improvement projects which will allow these villages to become economically self-sustaining.
Below are some BEFORE pictures. We will soon be posting some AFTER pictures.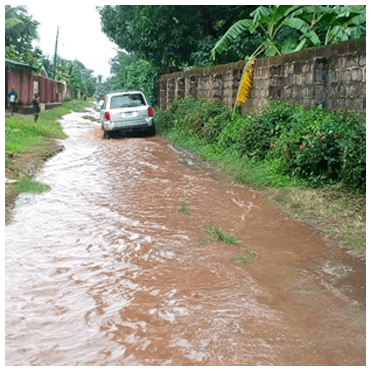 One of the main arteries in the village during rainy season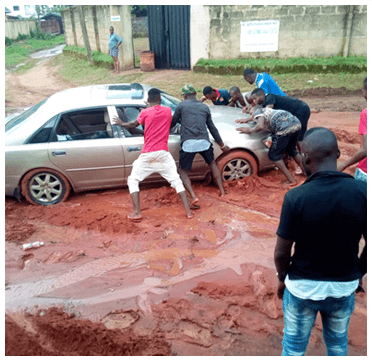 Car stuck on main road in village several days after rain has subsided.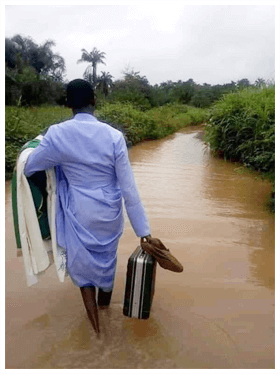 Priest traveling to say Mass during the rainy season on..